Make Up
Lillian's Beauty Salon specialises in professional make up application for weddings, formals, 21st birthdays or any special occassion. We are trained to give you the perfect look, focusing on your best features, for your special event. Lillian's uses and recommends glo minerals for all make up applications.

Skin nurturing mineral makeup for beauty with a higher purpose. Advanced formulations combine pharmaceutical-grade ingredients, natural high-pigment minerals and the power of antioxidants. The result is clinically advanced makeup that covers and helps correct and protect. glo minerals cosmetics deliver unsurpassed coverage, broad spectrum UV protection and helps combat free radical damage. The glo minerals clinical mineral makeup line is preferred by dermatologists and leading skincare professionals worldwide. Perfect skin isn't a matter of luck, it's a matter of science. glominerals makes science beautiful.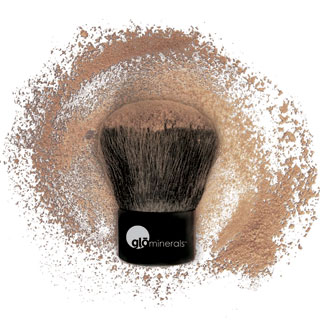 | | |
| --- | --- |
| In Salon Make Up Applications | $ 55.00 |
| Make Up Lesson | $ 55.00 |
glo minerals science made beautiful
glo minerals is recommended by dermatologists, plastic surgeons and licensed skincare professionals in the United States and abroad. Our advanced formulations are comprised of pharmaceutical-grade ingredients, natural high-pigment minerals, nourishing vitamins and powerful antioxidants to deliver radiant beauty and healthy, glowing skin. Rich and extensive color palettes offer shades for every skin tone and formulas for every skin type. The anti-inflammatory ingredients in glo minerals are recommended for use after a chemical or laser procedure to help correct and protect the skin. glo minerals provides:
Advanced antioxidant blend of Vitamins A, C, E and Green Tea Extract.
Broad-spectrum UV protection.
Triple-milled minerals for a smooth, flawless finish and lasting coverage.
The glo minerals mineral formulations are talc-free, non-comedogenic and free of perfumes and chemical dyes, making them suitable for even the most sensitive skin types, including those with acne and rosacea. In addition, we use neither parabens nor gluten-derived ingredients, with the exception of these seven products:
Gluten-derived ingredients:
Smoothing Salt Scrub
Moisturizing Body Wash
Face Primer
Lip Filler Pencil
Parabens:
Volumizing Mascara
Lash Lengthening Mascara
Lash Thickener & Conditioner